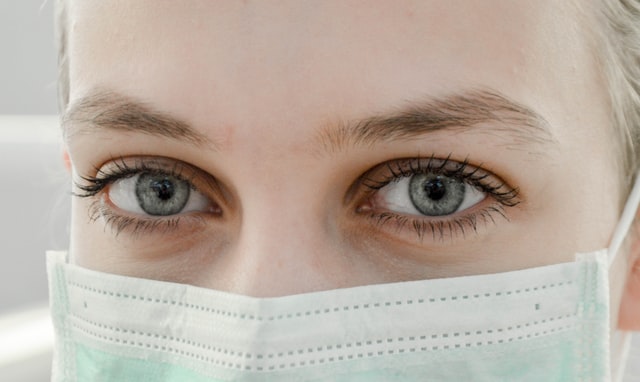 When it comes to PPE equipment and Facemasks in NZ, you need to know how to use PPE Equipment correctly to keep you, your family and your workmates safe and healthy. If you're going to buy PPE equipment and wear it, it's important to do it the correct way. Incorrectly worn PPE equipment can expose you and others to the dangers you are trying to protect yourself from. In this article we show you how to safely put your equipment on and how to remove PPE equipment in a safe manner.
Staying safe With PPE Equipment
Covid19 changed the way we look at PPE. It used to be used by those in the healthcare industry, but now more and more people who are not in the healthcare field are buying PPE. The following are some ways to stay safe while navigating a world with viruses and bacteria.
Wear masks when you go out, especially on public transport where you cannot isolate.
Wash your hands; use soap and water where possible, or alcohol-based hand sanitizers. Wash hands thoroughly for 20 seconds, being sure to get every area.
Social distance. Stay away from crowds and leave 2 metres between you and the next person.
Don't touch your face. Most of us touch our faces much more than we realize. If you have virus or bacteria on your hands and it gets in your eyes, nose, or mouth, you could become infected.
How to wear PPE
Wash your hands with soap and water or clean them with alcohol gel.
Put on your gown by placing your arms through and covering your torso, then fasten it with the Velcro tab. Also, tie the gown in the back.
Wear your surgical mask by placing the loops around the ears. Position the mask so it fits your face. It should cover your mouth and nose securely.
Wear your eye protection or face shield.
Next, put on the gloves. The cuffs of the gown should be tucked into the gloves.
If you are using an N95 mask, the procedure will be a bit different. Open the mask and fit it to your face. Place the top strap over the head and the bottom strap around the neck. Mould the nose piece to your nose using your fingers. Do this six times and then check to ensure that the mask is fitted and secure with no leaks.
Now you know the correct way to put on a full PPE set. Not everyone will wear every item, but it's a good idea to know how to wear PPE equipment if you need to.
How to remove PPE
Removing your PPE equipment correctly is just as important as putting it on correctly.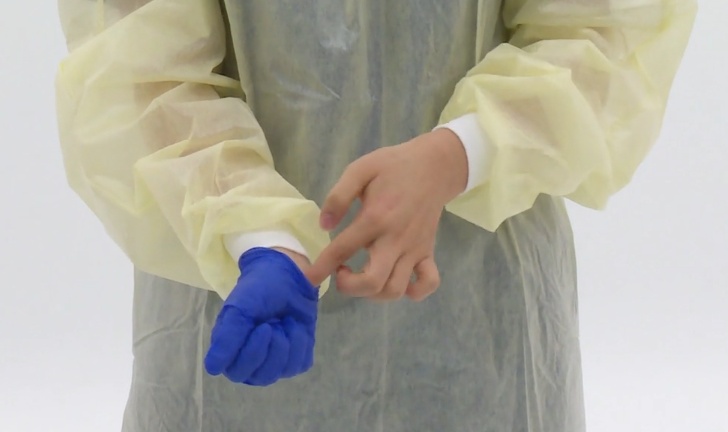 With one gloved hand, grasp the palm of the other glove and pull it off, placing it in the palm of your gloved hand. Use your finger and place it under the cuff of the glove and pull it down, turning the glove inside out. Toss it in the trash.
Wash your hands with alcohol gel.
Undo the Velcro on the gown and untie it. Pull the gown forward, turning it inside out and rolling it into a ball while it's being removed. Dispose of the gown.
Wash your hands with alcohol gel.
Remove eyewear by touching only the sides. Throw them away.
To remove an N95 mask, remove the neck strap by pulling it over the head. Remove the top strap and pull the mask away from the face. Discard the mask. Be sure the straps do not spin in the process.
Wash your hands with alcohol gel or soap and water.
To remove a surgical mask, grab the loops behind the ears and pull the mask away from the face. Discard the mask.
After removing either mask, clean your hands.
How To Use PPE Equipment Video
This video demonstrates how to wear PPE equipment safely and how to remove it again:
Where to Buy PPE
Browse and buy PPE equipment and face masks from our online store.
Your local pharmacy or supermarket may also have PPE but be sure to call first because stocks can come and go quickly.
Need PPE advice or to order in bulk? Contact Us – we're always happy to help.