Spill Response & Containment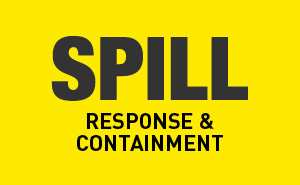 Spill Response & Containment
Survive-it offers the best products and services for you for the efficient containment of spills. Notwithstanding best efforts, accidents happen from time to time and with these products you will be able to clean up a wide range of hazardous substances including oils, fuels, chemicals and body fluids.
Survive-it offers products and tools you will need to safely contain a spill, including basic safety equipment for the user. To deal with a specific size of spill, ranging from 24-240 litres, the tools contain enough absorbent product.
We can customise a spill response solution for your business, if a standard kit is not right. We work with an industry leading supplier to create a solution that is right for your business and your budget.
We are also able to provide a maintenance service to audit and replenish you spill kit.
For more information see DOWNLOADS