Coronavirus will affect us all in one way or another, and as with all emergencies and disasters, the better we prepare now the better we can get through it safely.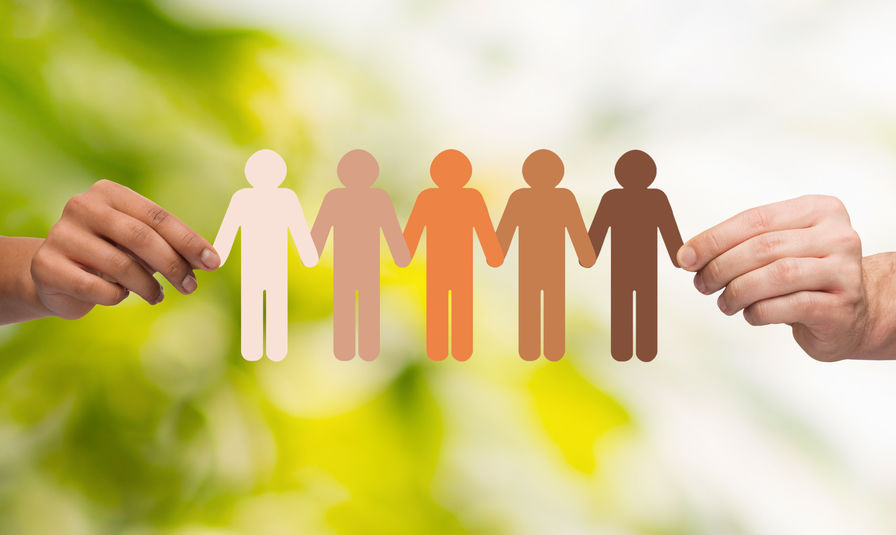 Washing Hands vs Hand Sanitiser
Regularly washing your hands with warm soapy water for at least 20 seconds then drying them thoroughly is the most effective way to protect yourself from Coronavirus.
If you don't have access to soap and running water then use an alcohol based hand sanitiser that contains 60% to 80% alcohol – and rub it into your hands for 20 seconds or more.
Alcohol dissolves the envelope protein that surrounds and protects Coronavirus, causing the virus to fall apart and become inactive. To destroy every virus particle you effectively need to cover the entire surface area of your hands in alcohol rub (which is hard to achieve consistently when using hand sanitiser) and rub your hands together thoroughly and work it into all areas of your hands for 20 seconds.
Using soap and running water (warm is best) also dissolves the virus' envelope protein. Soapy water makes it easier to thoroughly cover your hands and dissolve more virus particles. Your hands also become very slippery with soap, and the slipperiness and mechanical action of washing your hands under running water causes almost all the virus particles to fall off and go down the drain. The WHO (World Health Organisation) recommends washing hands over using hand sanitiser because soap is more effective.
Whether using soap or sanitiser, pay special attention to your thumbs and the space between your fingers. Virus loves to hide here and is often missed.
Watch out for harsh soaps or alcohol based hand sanitisers which can cause irritation and cracking in skin. Try to use products that don't irritate your skin. If you need to, use a moisturiser but dry your hands thoroughly first and if you share then don't let other people touch the container.
If you can't find hand sanitiser in a shops, you can make your own with this recipe, based on recommendations from the WHO.
How Does The Virus Spread?
Coronavirus spreads mostly through coughing, sneezing and breathing. Some droplets are large and heavy and settle relatively quickly, others are small and can hang in the air until they are inhaled by another person.
Coronavirus can be spread through close proximity (ie. within 6 feet) by inhaling droplets from a sick person who coughs, sneezes or breathes near you.
It can also be spread from touching surfaces where particles have settled. The virus can survive for hours, or even days in some circumstances, and is then picked up by contact with human skin, which is an ideal surface for the virus. Touching your face (especially eyes, nose or mouth) transfers it and can cause infection.
Why Is Social Distancing Important?
When you touch a surface, any droplets that have landed on that surface will transfer to your hands. Droplets can be left on a surface by any sick person who has coughed or sneezed near that surface or touched that surface, or by any person who has virus particles on their hands from being exposed.
Even with the best cleaning procedures, it's very difficult to prevent the virus spreading through surface contact. It's more reliable (and within your control) to avoid touching anything in a public space, and wash or sanitise your hands immediately if you do.
You can also catch the virus by breathing the same air as a person who has the virus, if they are within about 6 feet (or 2 metres). This could be mostly prevented if every person who had the virus wore a mask, but in the early stages people can be walking around infecting others for days before they notice their first symptom.
Some estimates say the number of Coronavirus cases doubles every 4 days. While the number of cases is in double digits that does not seem too bad. But this is a virus that spreads quietly before the first symptoms appear, so while people develop symptoms, get tested and then wait a few days for the results, the numbers continue to double. It's not just people who are sneezing and coughing that we need to distance ourselves from.
Working from home is a great solution, if that's an option for you. People are often surprised how productive they are the first time they work from home. You can hold meetings over the phone, Skype and with audio/video conferencing tools like Zoom.
If you cannot avoid interacting with other people, do stay at least six feet away, and avoid situations (like crowds) where you can't control social distance. When greeting people, avoid contact and do an Air 5 or Namaste Bow instead of a hand shake.
How Long Can The Virus Last On Surfaces?
Research suggests that coronavirus and similar viruses can last up to 2 or 3 hours when hanging in the air or circulating in an unfiltered air conditioning system, up to 24 hours on cardboard surfaces, and on surfaces like metal, glass and plastic, it usually lasts 2 or 3 days but can last up to 9 days (or even 28 days in low temperatures).
The good news is that coronaviruses can be inactivated within a minute by disinfecting surfaces with 62-71% alcohol. Dilute with boiled or distilled water.
How To Stop The Virus Spreading
Be educated, inform others and ensure they take it seriously
Keep your distance from others (ideally 6 feet), especially if the virus is known to be present in your community.
Wash your hands after touching any surface or object that could have made contact with another person. Carry alcohol based hand sanitiser in case soap is not available.
If you are sick – stay home and stay isolated to keep others safe.
Cover coughs and sneezes. Cough or sneeze into a tissue or your shoulder. Throw used tissues in the rubbish and immediately wash your hands.
Wear a face mask if you are sick. Don't waste a face mask if you are not sick, they don't help and using them may prevent them being available to medical professionals who really need them.
Clean AND disinfect frequently touched surfaces daily, or more frequently in busy public places.
Seek medical advice if you develop fever, cough or shortness of breath.
If you manage a business or public place, think about the most frequent contact points in your operation. For example, if you ask customers to write their name on a clipboard on arrival then change your process. Ask for visitors details and complete the form yourself so that every visitor does not have to touch the same pen. Make hand sanitiser easily available to your customers.
Avoid contact and maintain social distance with other people at work if possible. Use the phone and hold online meetings with Skype, Zoom or other tools.
Spray 65% alcohol or ethanol solution on surfaces or on goods entering your business or home.
Clean your phone with 65% alcohol solution regularly
More info about prevention:
Do You Need To Self Isolate or Get Tested?
The Ministry of Health advises that the symptoms of COVID-19 are:
A cough
A high temperature (at least 38 degrees centigrade)
A shortness of breath
Advice from the World Health Organisation to all countries, is "test, test, test".
If you are showing any of the above symptoms or suspect you may have been exposed in any way to the Coronavirus then call your doctor immediately and ask them about getting tested. You can either see your GP or visit one of the community testing centres opening around the country.
See advice and regularly updated information about Coronavirus from the NZ Government or call Healthline on 0800 358 5453.
Other Preparation
As always, we recommend everybody has ready access to a grab bag or civil defence kit and emergency food and water supplies, whether at home, school or work. Prepare now to survive later.
Most of all, take care of each other. Look out for neighbours, work mates, friends and family – anyone in our community who is less able than yourself. We are all in this together.
---
Sources Include: